Tech Thailand 2008

Cave Diving:

Cave diving in Thailand is truly in its infancy. There are literally thousands of unexplored caves waiting for the cave diver with a sense of adventure. Bruce is definitely a pioneer in the cave diving community of Thailand. He has been involved in the discovery of several beautiful cave systems and was happy to show us some of his work. The small group of Thai cave divers have laid line in a few systems and we were privileged to see three of those systems (well 2 ˝)

After returning to the Mainland from Koh Tao we headed south to Surtthani and to nearby Khao Sok Park. This is a state run park made after a beautiful valley was flooded to create a hydroelectric dam. This left a very long narrow lake, which winds through kilometres of scenic limestone mountains.



It was a very hot day and we had 1 ˝ hours to our destination although wreckseeker and myself were watching the fabulous scenery some were more blasé about the whole thing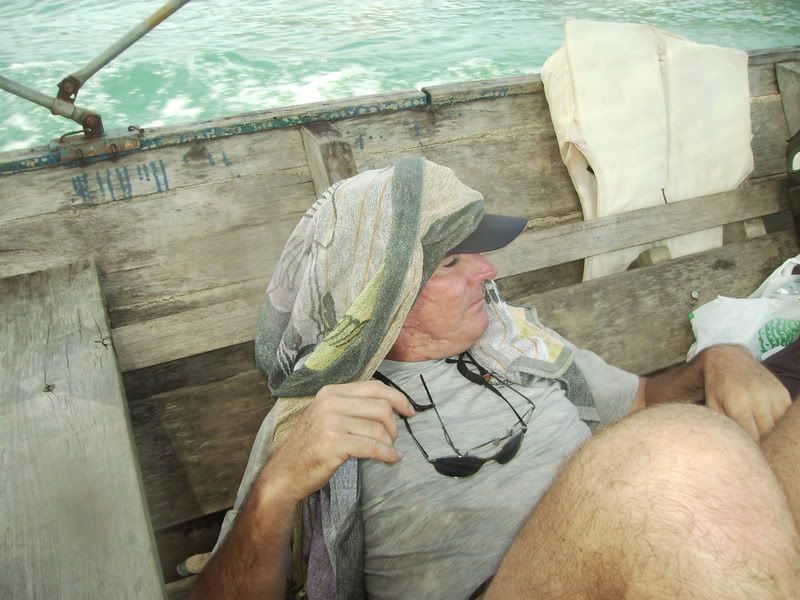 This is cave diving Thai style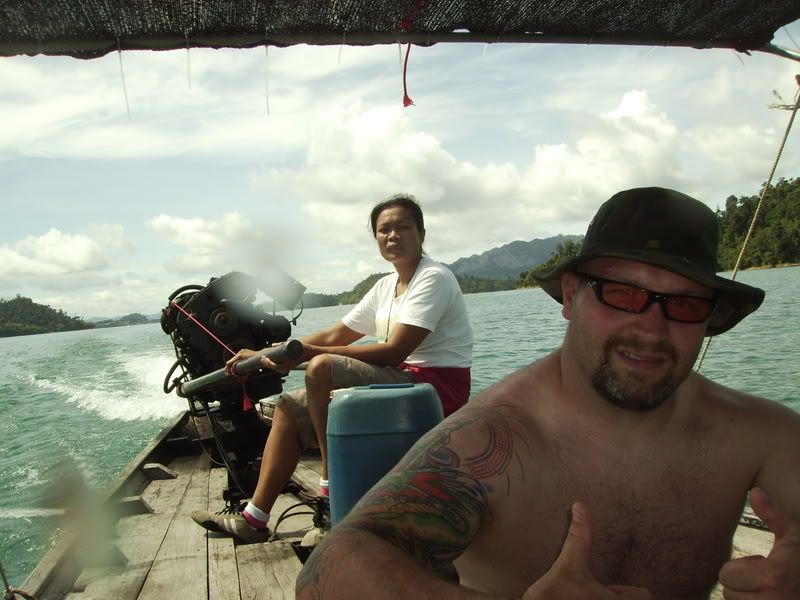 Finally we arrive at the eenky darkness. If that doesnt look like a cave I dont know what does. There were actually bats flying around in that cave entrance.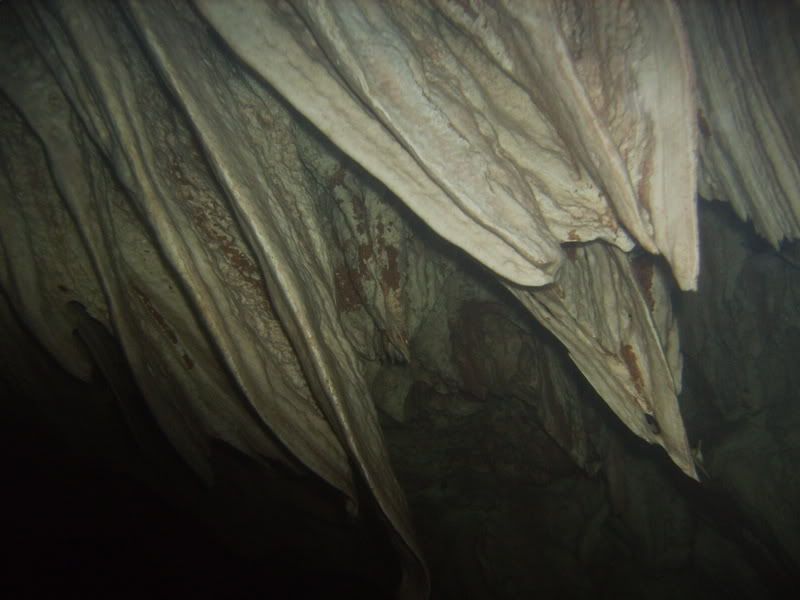 We did 2 dives at this site and headed down to the infamous Sra Keow. This is probably the deepest known cave in Asia and has been dove to over 200meters deep although we didnt get anywhere near that depth. This cave is really out in the sticks and we drove over miles of back-roads and countryside to get to the location. Bruce is da man when it comes to navigating. After several hours of driving we arrive at this little pond in the middle of the jungle.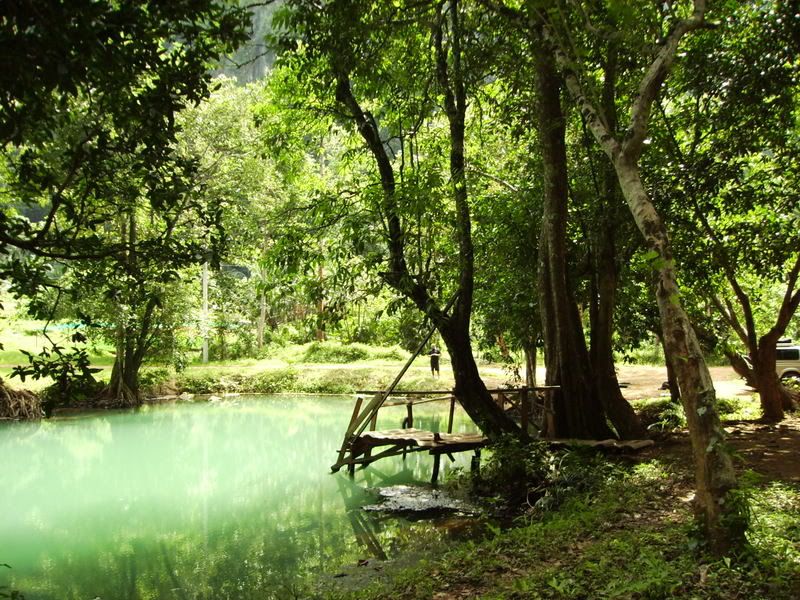 We planned to do 2 dives here, one for set-up and one deep one. Unfortunately what you see in the picture was pretty well what the vis looked like at 50ft. In fact the only reason I know how deep I was when I thumbed the dive was from looking at my bottom timer after the dive. The vis was just shy of zero. I could see the flashing light of my HUD.
So after unpacking gear in the sweltering hot sun, mixing trimix, nitrox, diluent and paying a nice man on a moped to get us gas for the compressor we spent a total of 15 minutes in this cave and saw nothing. Well I did technically dive Sra Keow.




Our next leg of the journey was to an out of the way reservoir below, which lies another very large cave. I have no pictures of Song Hong cave because my camera battery charger did not work and had run out in Sra Keow. On our way into the reservoir Bruce asked around and found a very clean hotel for 400 baht (about $12) We made this our home base.
Our first dive at Song Hong was a setup dive to 100m to stage our 7 different deco bailout gasses. This dive gave us a feel for the immensity of this cave. We entered the cave zone at about 45m and headed into the darkest, widest space I have ever seen. We never actually saw the other side of the tunnel since even though the vis was incredible the opposite wall was quite a bit further than our lights would penetrate. There are survey lines running around the circumference of the tunnel and Bruce has recently emailed me that he has just explored several of these. He too is amazed at the enormity of this cave.
Day 2 we did our planned dive to 120m (400ft) everything went according to plan until I reached about 110m or so. I had a slightly hotter diluent than I would have liked and my PPO2 was sliding upwards. I attempted a couple of diluent flushes to lower it to no avail. Here I was at 110m (365 ft) with a PPO2 of 1.8 and it was not dropping fast enough for my liking. I signalled a thumbs up and wreckseeker and I headed up. Bruce, as per plan was to continue on to 120m. Our trip to the surface took us over an hour to get back to fresh air. It must be said that deco is a lot easier when you are swimming in bathwater compared to our cold northern ocean.
That was the end of our diving and we quickly packed up all our gear and made the long trek (1100km) back to Pattaya to relax and off-gas before our long flight home. Wreckseeker and I had the time of our lives and cant wait to go back next year.